Hello Holy Trinity Families!
Thank you to everyone that participated in the Fall 2018 AdvancED surveys! The purpose of these surveys was to assess our strengths and areas for growth. The results have been compiled and we'd like to share them with you.
Across all groups surveyed, there were many points to celebrate! If you're interested, check out the infographic below which helps to share some of the great news that came out of the surveys. Overall, we are very pleased that stakeholders feel positive about the staff members here and that students feel their schoolwork is challenging and meaningful.

​With Christ as our guide, the staff at HTS is always seeking feedback on ways to improve. For example, although vast majority of parents felt their interactions with HTS staff members were respectful, supportive, and helpful, some parents also offered suggested areas of improvement. Although that feedback comes from such a small percentage of surveyed parents, we hope all stakeholders know that we are looking at ALL of the feedback from the surveys, and our doors are always open to anyone who would like to discuss survey results or any additional celebrations, suggestions, or concerns.
"Ask and it will be given to you; seek and you will find; knock and the door will be opened to you. For everyone who asks, receives; and the one who seeks, finds; and to the one who knocks, the door will be opened."
-Matthew 7:7-8
Best wishes for a peaceful Advent and Christmas Season with your families!

God Bless,
​Mrs. Minks

---
​HTS Calendar
Wednesday, December 19

8:15 AM ALL-School Mass
10:15 AM Class Parties
11:30 AM Early Dismissal

​​

Thursday, Dec 20 - Jan 2

NO SCHOOL - Christmas Break

​

Week of December 24-28NO SCHOOL - CHRISTMAS BREAK

​

​​

Monday, December 31Tuesday, January 1Wednesday, January 2Thursday, January 3
---
---
---
From the Classrooms and Around the School
Choir Performs at Macy's

So proud of the members of both Choir and Music Ministry who accepted an invitation to sing at Macy's at the Town Center Plaza in Leawood. They sang 26(!) different Christmas carols and impressed everyone who heard us with their beautiful sound. But more importantly, they were excellent representatives of Holy Trinity in our community and I am so proud! If you see these folks, be sure to thank them for a job well done.

​~ Ms. Stueve

---
---
Teacher Feature
Brought to you by the Yearbook Students...
---
Parish News
---
Other News
Saint Thomas Aquinas High School Proudly PresentsELF, The Musical! on the STA stage

In this one-hour long musical inspired by "Elf" the movie, Buddy the Elf finds himself exploring New York City in search of his human Dad. Meanwhile, he finds a way to spread Christmas cheer to a city of people who have lost their Christmas spirit and their belief in Santa. You can see "Elf" on Friday and Saturday December 21-22 at 7:00PM for only $6.00 per person. Seating is open and tickets can be purchased at the door, or at

www.seatyourself.biz/stasaints

if you'd like to avoid the line on show night.
Powered by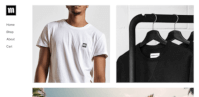 Create your own unique website with customizable templates.