Family Life, By Dr. Brenda Hunter & Kristen Blair
I came across this article,
30 Tips for Raising Middle Schoolers
, and I though it contained some very worthwhile material and suggestions on how to interact with your middle school children. Issues discussed in the article include respect, friendships, cell phones, gaming, sexuality, and imparting faith and virtues. To read the article in its entirety, hold down the control button on your computer while you click on the link below.
https://www.familylife.com/articles/topics/parenting/ages-and-stages/tweens/30-tips-for-raising-middle-schoolers/#.W-MZ-MCNyeQ.email

The article reinforced that we as parents are the first and most important source of learning for our children. The home is where our kids should be getting their first exposure to these topics as well as learning from their parents how they should be reacting to and dealing with them. Many times in our ultra-busy society, these important topics are not discussed at home and then the child is forced to learn about these topics from friends or online. That is certainly not ideal.
​
I particularly like Tip number 26, on the list of 30. It is "Reclaim your spiritual role." The number of young people leaving the Church or not attending the Church regularly is growing. As parents, we are the most powerful spiritual influence on our children. We must cultivate that spiritual experience by praying together as a family and going to Mass together on Sunday. Having a family spiritual time set aside each week is an easy way to pray, read biblical passages and parables and discuss them, and talk about living a life that Jesus would approve of. Teaching our children how to experience a fulfilling relationship with Jesus Christ will help prepare them to face all of life's challenges as well as giving them the key to true happiness and satisfaction. Why wouldn't we what our children to know and understand that a relationship with Jesus is a guarantee to a fulfilling life on earth and a ticket to eternity with Him in heaven!
Sincerely,
Mr. Anderson
---
​HTS Calendar
​​​

Friday, November 16

2nd Quarter Progress Reports
8:15 AM 7-8 Mass
9:30 AM 3-8 Reconciliation Service

Monday, November 19Tuesday, November 20
Special Guest Day

8:15 AM ALL - School Mass
11:30 AM EARLY DISMISSAL

​

Wednesday, November 21Thursday, November 22

​​

Friday, November 23

---

Tuesday, November 27

Spirit Wear Day - $1 donation to participate
6:00 PM SVL

​

Wednesday, November 28

8:15 AM ALL - School Mass

Thursday, November 29

6:00 PM DI Parent Meeting - Library

​​

Friday, November 30

NO SCHOOL - Staff Professional Development Day

Monday, December 3

7:00 PM Band Christmas Concert STA

​

Tuesday, December 4

8:15 AM K-3 Mass
1:30 PM K-3 Christmas Concert
7:00 PM K-3 Christmas Concert

Wednesday, December 5

​​

Friday, December 6
---
Grandparents and Special Guest Day
It's time again for our Special Guest/Grandparents' Day festivities! The following information is very important. Due to the limited space in the Church, we are encouraging Grandparents or special adult friends only. Please refer to the following schedule to help us with our day!
When: Tuesday, November 20th
Where: Holy Trinity Church and School
Arrival of Students:
Students arrive in their homerooms, as usual, for attendance and opening prayers.
Arrival of Grandparents:
Guests may start arriving at church at 7:50 and save a place for their student. The students will go over to the Church with their classes. They will look for their guests and join them in the pews. The remaining students without a guest will sit with their homeroom teacher and class.
8:15: Mass Begins
9:15-or immediately after Mass:
Principal Scott Merfen will dismiss the children to their homerooms.
9:15-or immediately after Mass:
For Kindergarten Only
—The Kindergarten class and Kindergarten Guests will stay in the Church after Mass. After a presentation (approximately 15-20 minutes) from all Kindergarten classes, the Kindergarten guests will go to the Gym for refreshments. Kindergarten students will go to their classrooms.
9:15 - 9:50 Reception
- Any guest of a 3rd or 4th Grader are invited to the School Cafeteria for refreshments. All other guests are invited to the School Gym for refreshments. This is for special guests only and not for the children.
10:00-10:30: First visiting session.
Classroom presentations and activities for all grades will take place in each classroom. Please refer to the map to locate each child's classroom.
10:40-11:10: Second visiting session
. Classroom presentations and activities for all grades will take place in each classroom. Please refer to the map to locate each child's classroom.
11:30: All remaining students will be dismissed
, according to the half day schedule.
THE ENTIRE SCHOOL LOOKS FORWARD TO GRANDPARENTS VISITING HOLY TRINITY!
We welcome you to our school! There will be handicap access through the front of the school using the ramp. We will have handicap parking available in front of the school & in front of the church for those who a ramp is necessary to get into the school. Thank you for visiting us and being a part of our celebration. Happy Thanksgiving!
We need many volunteers to make this event a success. Please visit the following link to sign up to volunteer
http://www.signupgenius.com/go/409094aa9ab2ea13-5thgrade1
You must scroll down to the Grandparent's Day Sign Up
Thank You!!
grandparents-special_guest__permission_slip__autosaved_.pdf
File Size:
206 kb
File Type:
pdf
Download File
---
---
From our Nurse:
---
---
From the Classrooms and Around the School
Students Enjoying our School-Wide Read-In
---
Teacher Feature
Brought to you by the Yearbook Students...
Powered by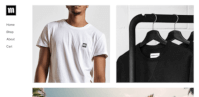 Create your own unique website with customizable templates.