Setting Goals for the New Year

Happy New Year! I hope that everyone had a wonderful and relaxing Christmas break. The holidays mark the halfway point of the school year. It is a good time to evaluate first semester and see if there are areas that need to be changed or reinforced. As parents, this is a time to look for changes that can help your child to be more successful with their school experience. It is also an excellent time to evaluate goals and set new ones for the second half of the school year.
Setting new academic, social, and behavioral goals with your child is always a productive and worthwhile activity. It teaches them how to problem solve and how to achieve a desired outcome. Setting goals is an activity that will benefit them in all areas of their life, now and in the future. I hope you are able to set aside some time, if you have not already, to talk with your child about the first semester of the school year. Ask them what they are proud of accomplishing, what they liked about their classes and school, what they were disappointed about, and in what areas they want to find more success over the coming weeks and months. Then, sit down with them and come up with some realistic goals for making their second half of the school year a success.

Do not limit this conversation to just the academic part of school, but also talk about the social and behavioral aspects of school as well. Discuss things like being on time to school each morning, being kind to fellow students, helping others who may have a need, being less talkative in classes where it may have been a problem, etc. Lastly, be sure to focus in on the spiritual aspect of school and the benefits of a strong faith. Talk about how a strong faith and spiritual life can help them through the difficult times that are sure to come throughout their entire life. Talk with them about the opportunities to grow their faith and their understanding of it while attending Holy Trinity School.

After your child expresses their likes and dislikes, their successes and disappointments, help them write down ways they can continue their successes, and also, ways they can overcome their challenges and disappointments. Ask them how they can change any disappointments and challenges into successes and celebrations. It will be a productive and memorable experience, and one that may lead to greater school success and happiness.

Wishing you all the best in 2019!
Mr. Anderson

---
​HTS Calendar
Tuesday, January 15

8:15 AM K-3 Mass
6:30-7:30 PM

Kindergarten Information Night

​​

Wednesday, January 16

8:15 AM 4-6 Mass
7-8:30 PM Confirmation PARENT meeting - Quigley

Friday, January 18

Monday, January 21 NO SCHOOL - MLK Day
Tuesday, January 22

NO SCHOOL - Staff Development

​​

Wednesday, January 23Friday, January 25Saturday, January 26

Sunday, January 27

11:30 AM Mass
12:30-2:00 PM Open House

Monday, January 28 Tuesday, January 29

10:00 AM Grade 3-5 Spelling Bee
1:30 PM Grade 6-8 Spelling Bee

Wednesday, January 30 Spirit Wear Day

10:15 AM Assembly - St James Men's Choir
2:30 PM All-School Rosary

7-8:45 PM Confirmation Mtg Child/Sponsor - Quigley

Thursday, January 31 Out of Uniform Day
(Dress Code Applies)

Family Lunch
11:00-11:30 AM A-H
11:40 AM-12:10 PM I-L
12:10-12:50 PM M-Z

Friday, February 1
---
---
Parents,

Second semester is here and we want to help our teachers and staff feel rejuvenated for the New Year!!! Please consider signing up to re-stock the teacher's workroom/lounge. This is one way to share our appreciation for everything they do for our children.

Link to signup genius:

https://www.signupgenius.com/go/10C0D4FABAE2FA0FC1-2ndsemester

Thank you,

SVL (School Volunteer League)

---



Did you order a Yearbook?????
We will not be ordering additional copies of this year's book. However!, it's not too late (but time is quickly running out!) to place your order. Take this time to order your yearbook as a memory of your child's year at HTS.

If you are unsure if you have ordered a book(s), please contact the school office to verify.

If you have multiple children attending HTS, and have only ordered one coy, our policy is to give the book to the oldest child in your family. Should you wish to order a copy for each child, please send payment of $21 per book to the office this next week.
​
Don't miss this opportunity to buy an irreplaceable record of this year at HTS for only $21 per book - order one for each student in your family!. Contact the school today to place your order!

Order deadline is Feb 1

---
---
---
From the Classrooms and Around the School
---
​Dear HTCS Family:
Long-time HTCS Parent, Dr.Jennifer Johnson, came and spoke to the 8th Grade Science classes on Tuesday, December 11. The title of her talk was, "The Eyes Have It". She has given this excellent talk before, the last time being at HTCS 2 years ago. Her presentation was so appropriate at this time of the year, since 8th grade students are learning about Acids and Bases - and a portion of her talk involves those two classes of very useful chemicals. Unfortunately, they are also quite detrimental to eyes.
The photos she showed clearly illustrated to the students how critical it is to take the necessary precautions to protect their eyes, such as when they wear goggles during experiments that involve Acids or Bases, which our students have done during 2 recent lab experiments.

Dr.Johnson also brought in many pen-lights that helped the students study the effect of light intensity on pupil dilation and constriction. And what it might mean if they saw someone with unequal pupil dilation in their eyes.
I am so grateful for Dr.Johnson taking time out of her schedule to come and enrich our students' knowledge about our eyes and how to best care for them. And she also brought in contact lens cleaning supplies, which I was thrilled showed students how free radicals are created from the catalytic decomposition of Hydrogen Peroxide. And these radicals clean their contacts. Catalytic decomposition was another topic that our 8th graders also recently learned about.
Dr.O.
---
Teacher Feature
Brought to you by the Yearbook Students...
---
Parish News
SERVICE HOURS OPPORTUNITY!

We are excited to announce that Holy Trinity has a brand new ministry that is starting in 2019.

Right now we are in need of one or two volunteers to babysit during Alpha on Thursday evenings from 7-9 in the Quigley Center on the Holy Trinity Campus. This is a perfect opportunity for 7th and 8th graders (and even their siblings in high school!) to earn service hours.

*Volunteers over the age of 16 must be Virtus trained.

https://www.signupgenius.com/go/60b0b4eaba62ca31-htalpha

Thank you for helping us get this important ministry off the ground. For more information or if you have any questions, please contact Erin Cronin (913) 710-8657,

ecronin1144@gmail.com

or Caroline King (913) 948-0071,

carolinegking@yahoo.com

.

---
Get your friends together for our annual parish Trivia Night on Sat. Jan. 26! The theme this year is "TV Shows." Decorate your table and dress as a your favorite show for a chance to earn our best decorated table contest! Or just show up to play! Check in after the 4:00 pm Mass. Trivia begins at 6:30 pm sharp! Tickets are $25 each or $250 for a table of 10. 10 rounds of 10 questions plus a few new additions!
**We will not be having a full dinner so bring your own if you'd like!**
We will provide bar snacks, beer, wine and sodas. Purchase tickets online at
https://htlenexa.ejoinme.org/2019TriviaNight
Come see why this is one of the best events of the year! All proceeds benefit HTS!
We need some help! Natasha is going to be fresh out of hip surgery and unable to attend the event! If you can assist the Trivia team, we would be so grateful! Please contact Shannon Schuster, Jennifer Dreiling or Natasha O'Donnell as soon as you can. The time commitment is minimal, mainly preparing the day before and day of the event.
Volunteer:
https://www.signupgenius.com/go/10c0e45a5a82ea75-2019
If you would like to help plan this event or shadow for next year please contact us!
For questions please contact Natasha O'Donnell at
naodonnell@yahoo.com
, Shannon Schuster at
schuster.shannon@gmail.com
or Jennifer Dreiling at
cdreiling@everestkc.net
---
---
---
Other News
Powered by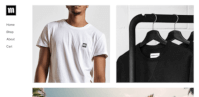 Create your own unique website with customizable templates.